The third Digital Leap learning module will kick off next week! Before the module begins, we want to introduce the amazing selected artists, who will spend five days full of learning and networking in Terrassa and Manresa, Catalunya. Last but not least, here are the participants from France!
Matthieu Blond is a performance artist and choreographer based in Noisy-le-Sec, France. Since 2017, he has been exploring the links between performance and publication, notably with the project called Journal, which is a magazine/newspaper that is accessible only through the activation of a performance. In connection with this project, he conceived a performed exhibition catalogue for "A Poem Should Be Read In Sequence, Obituaries, Special Edition" for the PARI architecture biennial and a Fanzine series – "As Blond As You Want". He has participated in several group exhibitions and worked as a dancer for Alain Michard, Guiomar Campos, Marion Vasseur Raluy, Clara Saito and Lisa Vereertbrugghen.
Matthieu is participating Digital Leap in the hopes of finding new perspectives in artistic work: "My goal for this module is to discover new ways of approaching my work."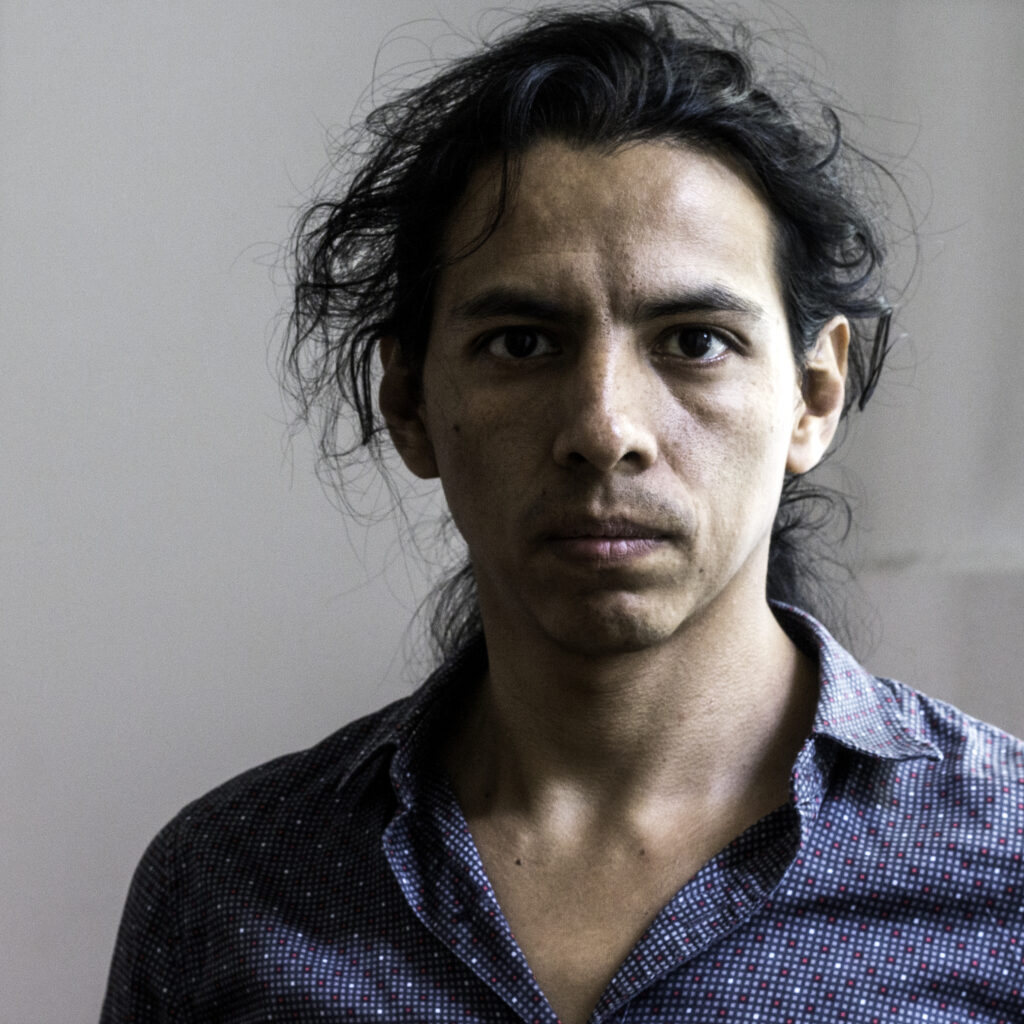 Aaron Govea is a performing artist who focuses his work in the poetry of the corporal expression departing from humorous and absurd situations as inspiration to show fragments of reality and human behaviour. His scenic language grows from various disciplines experimented in a non-hierarchical creation process, ending up sometimes in a surrealist, minimalist or abstract aesthetic. He considers the performance as a ritual space to gather and share.
Aaron took part in the second module in Vilnius and is now ready to look at digitalization from another angle: "My goal is to acquire an understanding of the complexities of international distribution and knowledge about platforms or other ways than the traditional way."
Marine Larat is a circus artists. After training as a flyer at the CADC Balthazar and learning handstand at SKH – Stockholm Circus School, she performed on stage for various dance and circus companies. She then became assistant for the stage director within the Company Les Hommes de Mains. Her increasing involvement in creation projects has led her to work and learn in production and distribution.
Marine is keen on exploring the uncharted territories that digitalization might reveal: "I'm looking forward to discovering new possibilities to expand my company's online audience."
Andrea Speranza is a circus artist. After studying at Flic Circus School in Turin, he continued his practice of juggling in France. He became interested in studies of magic in all its forms and developed his potential as an illusionist. He has participated in creations like Censura, Barcelona 2019 or Impromptu by the cie Circ Teatre Modern in 2014. He also participated in collective creations in Brocante – International Festival during 2007-2019. He has worked as support for creation with the company La Frontera and for the show Passages of Alice Rende. Andrea collaborates with various creative projects as illusions effects advisor. He is currently working on his next creation project, Rencontres, a magic show for intimate places.
Andrea hopes that the participation in the module would open new horizons in the digital sphere: "I would like to know and experience the possibilities of digital technologies in the creation and distribution process."