The third Digital Leap learning module will kick off in early October. Before the module begins, we want to introduce the amazing selected artists, who will spend five days full of learning and networking in Terrassa and Manresa, Catalunya. Now it's time to introduce the two participants from Czech Republic!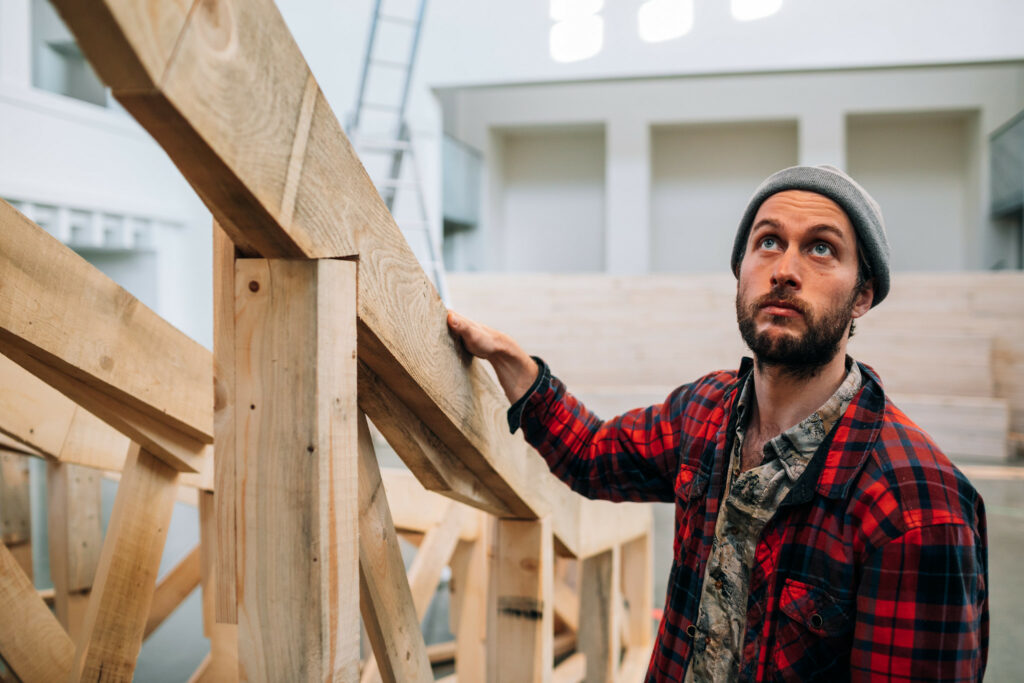 Tomáš Janypka is a creator, choreographer and performer. He studied Physical Theater in Brno, Czech Republic. His main qualities lie in subtlety, openness and the ability to collaborate with artists from different fields. He deals with issues related to our intimate events, the perception of the body and its limits, the weight of things on a physical and spiritual level. He wonders how he can share these experiences physically and emotionally in a common space with the viewer. The range of his works vary from the authorial performance song lines: expedition 97/18, which opens up the topic of the absence, loss of a loved one, to his one-year-long eclectic research in the visual project Completing the Sphere by Juraj Gábor. He is a co-founder of the ZDRUHESTRANY association, which covers the work of the upcoming generation of artists in the field of live performing arts.
Recently, he has arrived at a point of change in his actual artistic approach. "Participation in Digital Leap can support my transformation of work practices and also open new possibilities, which I can't see or imagine right now". For his digital presence he sees the challenge in finding proper digital tools and strategies which will be sustainable, subtle, and subversive.
Jana Ryšlavá is a freelance artist based in the Czech Republic. After graduating from the SEAD Salzburg Experimental Academy of Dance, she devoted herself to teaching at Janáček's conservatory and developing the movement approach of AcroPartnering. She uses it to research the different approaches of dance and circus and to connect the circus and dance communities. She believes that dance belongs to public spaces in order to open a dialogue with the audience. She is also interested in interdisciplinary collaborations and in bringing art to non-theatre spaces. As the founder of MOVE Ostrava, she curates the MOVE Fest festival.
Jana wonders if through digitization we can connect more deeply with our roots and the place where we live. At the same time, perhaps it can help to start a dialogue between different communities and demographic groups. Another element is her interest in a more sustainable process of creation and touring through digitization.