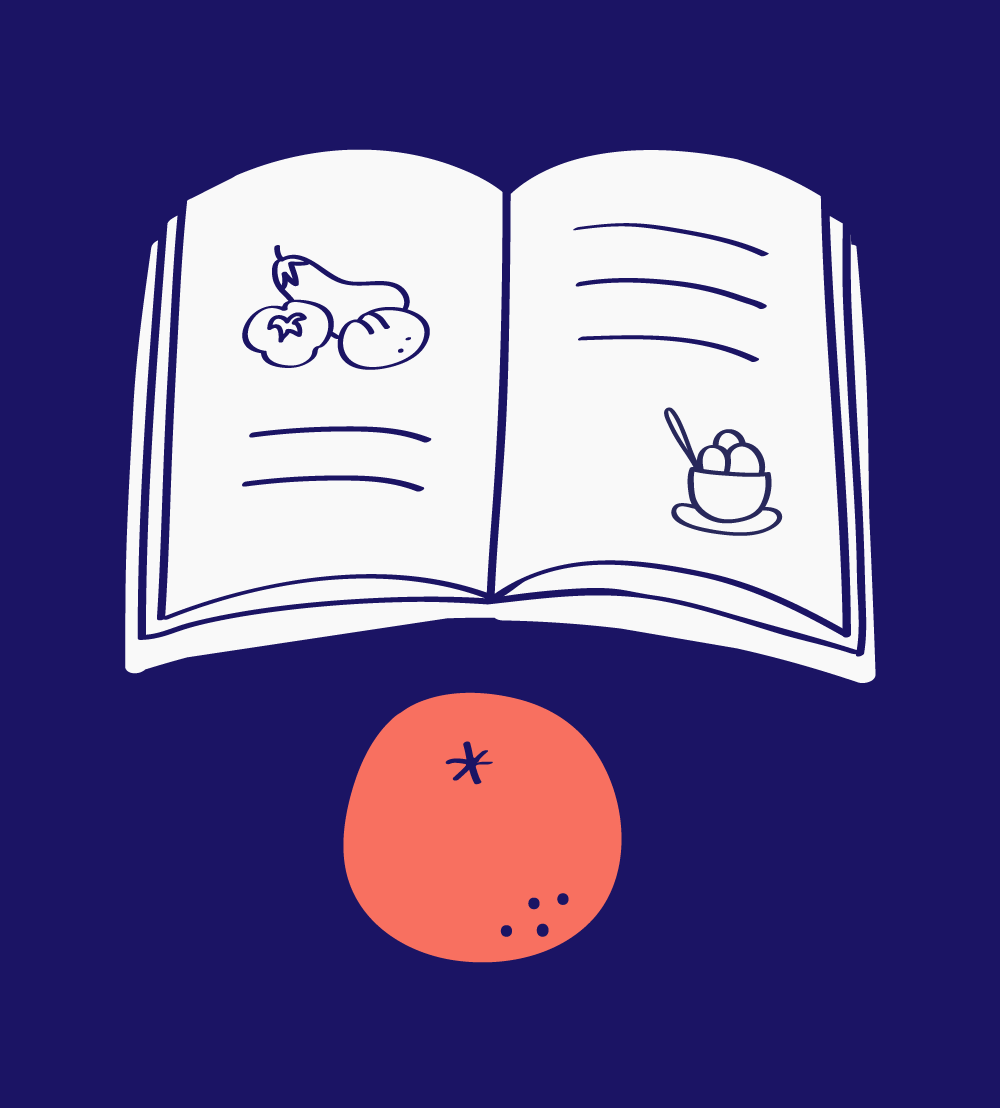 The legal arena we are moving in…
In the last lesson of this cookbook, we want to have a look into the legal arena we are moving in. Sometimes our ideas could be crossing legal boundaries without us knowing. Artists lack important knowledge about cultural rights and it could bring them to unexpected legal battles. Property and image rights, data protection rights or the right to intimacy are some of the legal concepts any artist should be aware of and learn about. In the following lesson we have designed a playful approach to the legal language based on the idea of a Mock Trial.
Mock trial
A mock trial is a research methodology used by law professionals to practice their profession, research and challenge the law system with new ideas. The mock trial is a performance that simulates a court trial. The participants roleplay different scenarios to test theories or experiment with each other. It has also been implemented as part of the extracurricular program in law schools, giving the opportunity to students to practice their fledgling knowledge in rehearsed trials to learn about the legal system in a more playful manner. The lawyers, or future lawyers, should prepare the mock trials as if a real case will take place; they might use volunteers as witnesses, experts or popular jury in order to simulate the trial coherently.
Mock Trials have also been a source of inspiration for many artists such as Roger Bernat, who designed a fictional trial between Ofelia and Hamlet, characters from Shakespeare, in the participatory performance called Please, continue (2011) or Milo Rau, who organized The Congo Tribunal (2011), a series of hearings investigating the responsibility of a range of actors in the decades-long Congo conflict. In Rechtszaak Tegen de Dood (Trial Against Death) Cor van Hout proposes a trial against Death itself, which was discussed by the Dutch Supreme Court in 2018.
The rights that we are going to observe are the following:
Intellectual property rights (IPR)
Intellectual property rights are legal rights that protect the exclusive use, distribution and commercialisation of certain intangible assets, such as ideas, concepts, inventions, literary and artistic works, and symbols and designs. These rights allow creators and owners of these intangible assets to control how they are used and to profit from them. Types of IPR include patents, copyrights, trademarks, and trade secrets.

In relation to performing arts, dance and circus, intellectual property rights can protect various aspects of these fields. For example, choreography can be protected by copyright law, meaning that the choreographer has the exclusive right to reproduce, distribute, and perform the work. This can include the right to prevent others from performing the work without permission, or from creating derivative works based on it. Similarly, costumes and set designs used in productions can be protected by copyright and trademark law.

Inventions and innovations in circus arts, such as new apparatus or rigging can be protected by patent law, allowing the inventor to exclude others from making, using, selling and importing the invention for a certain period of time. Trademark law can protect the name, logo and branding of a dance or circus company or production, allowing them to distinguish their products and services from those of others. Trade secret law can protect confidential information such as secret recipes, formulas, business plans and other sensitive information that give the owner an economic advantage.

Privacy rights
Privacy rights are legal rights that protect individuals from unwanted intrusion into their personal lives and personal information. These rights vary by country and jurisdiction, but generally, they include the right to control the collection, use, and dissemination of personal information.

In most countries, there are laws and regulations in place to protect privacy rights, such as data protection laws and regulations. These laws and regulations typically require organisations to obtain consent before collecting personal information, to limit the use of that information to specific purposes and to provide individuals with the right to access and control their own personal information. Privacy rights also include the right to be free from unreasonable searches and seizures, the right to keep one's home and property secure, and the right to be free from unwarranted surveillance.

In general, privacy rights aim to balance the need for individuals to control their personal information with the need for organizations and governments to collect and use that information to provide services, protect public safety, and advance other legitimate interests. It's important to note that laws and regulations regarding privacy rights are evolving and changing to adapt to new technologies and changing societal norms. It's always best to seek legal advice when in doubt.

Further reading
You can read more in-depth about intellectual property rights here.
You can read more about data protection here.
Disclaimer: We have provided you with links to EU regulations. However, the EU has implemented various directives and regulations to harmonize intellectual property laws and data protection across its member states, individual countries have some flexibility in how they interpret and enforce these regulations, and they may also have additional laws or regulations that go beyond the EU regulations. So, Intellectual Property Rights (IPR) or Privacy Rights may differ from the general EU regulations or other countries. If you encounter an issue related to them, we recommend that you consult with a legal expert in your country and analyze the situation based on the laws of the country where it occurred.
Terminology
THE EXERCISE
You will face three different fictional cases based on situations encountered by real artists. The cases are very different from each other and with them we can expose you to a scope of rights and legal terminology related to culture and performance.
The following videos were filmed at the Teatre Principal of Terrassa. Three invited lawyers prepared the cases beforehand and presented them to the group participating in module III, which led to the active role of a grand jury. We invite you to be one extra member of the grand jury and watch the trial in the video as if you were there. In the end you will be asked to reach a verdict. Write down your own answer and your verdict and wait until the end of the video to hear the judge's decision. We recommend you to invite a friend and watch it together, like this, you can discuss with someone your opinions about this particular case.

Case 1: Choreography-based copyright lawsuit
This case is inspired by a lawsuit against Epic Games, a video game production house owner of the popular game called Fortnite. Read more about the trials here and here.
The plaintiff
Mrs. Anna Ballesta, is a well-known Catalan dancer and influencer who has created a well-known one-minute choreography called "Octopus". Mrs. Anna Ballesta created her choreography (or hook) on her own and first released it on her Instagram account on September 23, 2021. The "Octopus" choreography rapidly received hundreds of thousands of likes and Mrs. Ballesta choreography went viral.
Due to her success, Catalan TV hired her as a performer/actress in a well-known tv show which revolves around a parody of Catalan politics. Since November 2021, she regularly plays her "Octopus" choreography in the said tv show (which is broadcasted once a week) playing different characters in different situations. The "Octopus" choreography remains always the same.
The defendant
TERRASSA VIDEOGAMES, S.A. (hereinafter, "TERRASSA VIDEOGAMES"), is a Spanish
incorporated company, based in Terrassa, that creates and distributes videogames all over the world.
The controversy arises when, in July 2022, TERRASSA VIDEOGAMES launches a video game named "The Under War". One of the main characters of the abovementioned video game is, precisely, an octopus that, every time it that manages to capture a very big animal, performs the entire Octopus choreography.
Claims
The Octopus choreography is a work/creation protected by intellectual property rights, according to Spanish Intellectual Property Law, because it is original.
Mrs. Anna Ballesta is the owner/titleholder of all intellectual property rights related to the choreography.
Your verdict
In order to develop your verdict as the Judge requests, help yourself answering the following questions:
1.- Is it original to make a choreography inspired by an octopus? Is it complex enough to be more than simple dance routines/dance moves? Simple dance routines/dance moves are not protected by Intellectual Property Rights, so they cannot be considered "works of art".
2.- Does a choreography that goes viral lose its "originality"? When a video is re-enacted and reproduced over and over online, is it vulgarized? Meaning, did the re-enactment oversimplify the complexity of the original?
3.- When a video goes viral, does it damage the image of the artist? Or the opposite, does it add to their popularity and increase the "sales opportunities"?
4.- Would you consider a live choreography translated in the body of a digital character a different "product" than the original choreography?
Case 2: Artist against spectator
This case is inspired by the following situations, here and here.
The plaintiffs
Mrs. Alba Costa is the Director of a dance performance, named "Disruptive Dance", which was performed in LaFACT (owned by TERRASSA TEATRE, S.L.) during this last summer (2022). TERRASSA TEATRE, S.L. (hereinafter, "TERRASSA TEATRE") is a Spanish-incorporated company that operates LaFACT (a well-known cultural centre located in the city of Terrassa).
Mrs. Alba Costa is the titleholder of all intellectual property rights (and image rights) according to the contract signed on May 21, 2022, with dancers, interpreters, designers, and other people involved in the creation and performance of the "Disruptive Dance" performance.
TERRASSA TEATRE and Mrs. Alba Costa have a commercial agreement by which Alba Costa is paid a certain amount of money for each performance and TERRASSA TEATRE retains the whole amount obtained by selling tickets for the performance.
The defendant
Mr. José Expósito is a physical person, of Spanish nationality, during the performance of August 15, 2022, recorded with his mobile phone 30 seconds of the performance and then shared it through social media. While Mr. Expósito was recording from his seat in the front row, two of the dancers got disturbed and distressed by the light coming from Mr. Expósito's phone. These two interpreters had to interrupt the performance.
Mrs. Alba Costa, as the director, had to step out and ask the public to stop using their mobiles. As a consequence of the interruption, TERRASSA TEATRE had to refund the ticket to 50% of the given night audience (a total amount of 2.000 Euros).
Claims
The "Disruptive Dance" is a work/creation protected by intellectual property. Mrs. Alba Costa is the owner/titleholder of all intellectual property rights related to the "Disruptive Dance".
Mr. José Expósito has infringed on Mrs. Alba Costa's reproduction and communication to the public rights.
Mr. José Expósito must pay damages to Mrs. Alba Costa due to the infringement of her intellectual property rights.
Mr. José Expósito must pay damages to TERRASSA TEATRE, S.L. due to the ticket refunds.
Your verdict
In order to develop your verdict, you will need to answer the following questions:
1.- Is Alba Costa or TERRASSA TEATRE the owners of the copyright?
2.- Was Mr. Exposito's mobile phone recording infringing the Intellectual Property laws if he uses the video privately? Would your answer change if the video would have lasted more than 30 seconds?
3.- Who is responsible for the dancers getting disturbed on stage. Alba Costa and the theatre for not controlling the audience or the audience lights?
Case 3: Artist against streamer
This case was originally created for this context.
The plaintiff
My client, Mr. Joan Font, is an amateur actor that has a recently created Twitch channel in which he performs from his home in Terrassa. The public can interact with him asking him to do some specific tasks in exchange of virtual money (Tokens). For example: jumping, singing, etc.
My client was completely unaware that he was being watched by an audience in a museum and that the public at MACBA were also telling Mr. Smith what actions he should ask Mr. Font to do.
The defendants
Mr. John Smith is a very provocative artist that was hired by MACBA (Museu d'Art Contemporani de Barcelona) to perform at MACBA on July 27, 2022. The performance consisted on connecting to Mr. Joan Font twitch channel and interact with him while projecting Mr. Font channel on a big screen for the MACBA public.
Claims
Mr. Font's performance is a work/creation protected by intellectual property rights, according to Spanish Intellectual Property Law, because it is original.
Mr. Font is the sole titleholder of his performance' intellectual property rights.
Mr. Font's privacy, intimacy and honour rights have been infringed by Mr. Smith and MACBA.
Mr. Font's right of communication with the public has been infringed by Mr. Smith and MACBA.
Mr. Smith and MACBA must pay, jointly and separately, the damages caused to…?
Your verdict
In order to develop your verdict as the Judge requests, help yourself by answering the following questions:
1.- Is the performance of Mr. Smith original? Can it be considered a work of art? So, does it have Intellectual Property? What about the Twitch Channel, can a Twitch channel be considered a work of art and the streamer an artist?
2.- When a piece is interactive or participatory, is the IP / copyright owned by the artist only, in this case, Mr. Smith, or shared with the public?
3.- If a Twitch channel could be considered a work of art, would Mr. Font be the owner of the IP of the whole performance? Is Mr. Smith's performance a secondary work of art, a different IP, owned by him, who created the secondary performance?
5.- Has Mr. Font's privacy rights? His work was done for Twitch Channel, i.e., it was made public and he had signed the terms and conditions of Twitch. Did Mr. Font transfer his rights over his image to Twitch Channel while signing? If so, he cannot claim under this concept.
6.- Did the performance cause any damages to Mr. Font or, on the contrary, has it increased the reputation and the public knowledge of the channel thanks to its presentation at MACBA museum?
Lecturers
Eva Soria (Catalonia)
She holds a PHD with a doctoral dissertation about Contemporary Art and Intellectual Property with a distinction of CUM LAUDE. (Law School, Autonomous University of Barcelona, 2021)She is an Art Historian (Universitat Autònoma de Barcelona, 1997), holds a degree in Art Conservation (Palazzo Spinelli, Florence, 1995) and a Juris Doctor Degree (Golden Gate University, San Francisco, California, 2003), with a specialisation in Intellectual Property and International Law. She interned at Unesco while in Law School and has extensive experience working in Arts Management for public institutions. She teaches Intellectual Property as an associate professor at the UOC (Universitat Oberta de Catalunya). She has given several talks, conferences and workshops on the subject of Art and Law. She is also a member of ALADDA: (Asociación Literaria y Artística para la defensa del Derecho de Autor), the Spanish chapter of ALAI (Association Littéraire et Artistique Internationale). She is currently working as the Director of Innovation, Research and Visual Arts at the ICUB, the department of the City Hall of Barcelona that takes care of the cultural policy of the city.
Santiago Nadal (Catalonia)
He holds a degree in Law from the University of Barcelona. He is a lawyer specialising in trademarks, patents, intellectual property and competition law. Santiago has worked in several international commercial law firms, almost always in Barcelona, although he spent time in a London office. He now has his own office. He is the author of numerous articles on his specialty, published in Spain, France, Great Britain and the US He has given lectures in Spain, the US and Europe. Santiago is a founding member of Amnesty International in Spain. And he is a member of the Barcelona Bar Association
Natália Esteve Manasanch (Catalonia)
She has a degree in Law from the Pompeu Fabra University in Barcelona and a Master's in Community and International Law from the University of Geneva (Switzerland). She has been practicing for more than fifteen years in matters of protection, advice and legal defence in intellectual and industrial property, unfair competition, advertising, image rights, protection of personal data, honour and freedom of expression. She has extensive experience before civil, criminal and contentious-administrative courts, as well as before the Court of Justice of the European Union. She currently teaches classes on Internet Law (data protection, electronic commerce, etc.) at the Universitat Oberta de Catalunya and collaborates with IL3 (Continuous Training Institute of the University of Barcelona) teaching classes in the Master in Digital Law and Information Society. information. She is also a member of the Industrial Property and Competition Section of the Il·lustre Col·legi de l'Advocacia de Barcelona.