How to understand a curatorial program?
Both Claudia Morgana and Tina Agency have recommended you to research in depth where you want to show your work, towards where you want to expand your network and career and what you want to do next ("Know yourself"). In the following video we have a curator from a performing arts festival that has an original relation to technology.
You will watch Colette Sadler talking from her specific point of view about her program Present Futures. Sadler has an academic research-based approach to curatorship and focuses on a mix of emerging and mid-career artists.
We have chosen this festival because of its understanding of the notion of expanded choreography and its relation to technology. Present Futures is a key festival to understand that media art festivals are not just one thing, but a space for thought and questioning. Whether you work with technology or not, you might have something to say about it.
In order to get known by curators or programmers you will need to get in contact with them. So, before you start sending out letters of inquiry, you will need to invest time in figuring out who is doing what and if your work really has something in common with what this person is programming or curating. In this video, you will receive a comprehensive explanation of the process of curation. This information will serve as a foundation for your future research and understanding of other festivals.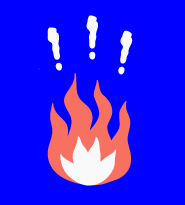 The following questions are the basics you need to ask yourself in relation to a festival you are looking at. After watching the video and navigated through the Present Futures website, answer these questions for yourself:
What is the festival about?
What am I working on at the moment?
Is there any particular connection between my current or past research with this festival? What would it be?
Did any of the works Colette showed catch my eye? Why? Did any of the performances that Collette has shown catch my eye? Why is that?
Would it make sense to write Present Futures about my work? Do you feel that it would make sense to write to Present Future about your work?
If the answer to the last question was no, you might want to check out other international festivals. Check out other festivals here.
If your answer to the last question is yes, then you can start planning how to approach the curator.
It is about people
While the primary emphasis of this module is on digital dissemination, it's important to acknowledge that when it comes to distributing your work, you'll likely encounter a range of curators and programmers who still value not just watching the show live, but also having a live interaction with you. Ultimately, we must remember that we're dealing with human beings who crave connection and engagement, and that these personal interactions can be crucial in building relationships and generating further opportunities for collaboration and success.
Better in person
Seek out the people who are programming and producing the kind of theatre you do. Follow them on social media. Take an interest in their work. Go to their programs, but the ones you feel interested in (lectures and workshops are where people are more accessible). If you can find a graceful way to create a personal connection, go for it.
You might have people in common with the curator that can introduce you, or you might have something to say after an event and approach him/her right after. If you don't have anything to say, don't push too hard. Most importantly: Do your homework. Don't request information that can easily be found online. Make sure you understand how these programming venues operate and select performances for their program.
How to get the email
Nowadays, you can find a direct emails by curators or producers on the website of the context they run. If not, there might be a generic email, run by a secretary or an assistant, that will deliver your message to their superior.
You can also try LinkedIn. This platform can be very helpful to contact people you do not know in a professional environment.
Establishing contact through other social media, such as Instagram or TikTok is risky. You will need to adapt to the rhythms and dynamics of each platform. These kinds of virtual spaces are not professional, but personal, the person you are approaching might feel harassed. If you follow any curator, behave as you would with any other profile. Remember that the performing arts community can always help you. You are not alone and you probably know someone who has presented work in the context you are looking at. Write to them first to investigate and get basic information.
First email
Remember that curators and programmers face a cascade of emails daily. So, if you are not known by the person you are contacting, you need to make yourself relevant. Your text should be specific, personal, and strong.
Keep it brief, upbeat, and to the point. Make sure your name and contact information are at the top of the page and are easy to read. Avoid sending PDFs at first, they are overwhelming.
In the first sentence, state your connection or interest in the person and the venue. Make it feel as if you already know each other. Connect the mission or the activities of the theatre or the festival with yourself. Give our reader a good reason to keep reading.
In the second paragraph, you can describe an idea you are having or research you are initiating. If you've done your homework, you'll know what this particular theatre wants. Find a way to mention one of their recent productions, if you saw it.
In the third paragraph, add a little information about yourself and your career. This is a good place to mention awards for other work and any relevant degrees or work experience. If you have received any awards, subsidies, or any kind of support, mention them here.
Finally, say thank you. Remind the reader of how to reach you. Make sure there are no spelling or grammatical errors. Triple-check to make sure all names are spelled correctly. Read your letter aloud or ask a friend to proofread it before you send it.
Follow-up email
In your follow-up email, it's important to be clear and concise. You can simply say that you wanted to follow up on your previous email and that you want to make sure that it was received. It's also a good idea to remind them of who you are and what you do. This can help to refresh their memory and may increase the chances of getting a reply.
If after your follow-up email, you still don't get a reply, it's best to wait until you have something new to offer or another connection to explore. It's important to keep in mind that rejection or lack of reply is not a personal failure and not to take it personally. The arts industry is highly competitive and there are many factors that can influence the decision of a school, a manager, or other professional to reply or not.
It's also important to remember that there will be more opportunities and it might not be the right time for them, but it might be the right time for another opportunity. It's important to be persistent, but also to be respectful of other people's time and priorities. Keep in mind that building a career in the arts takes time and patience and that there will be many more opportunities to come.


Lecturer
Colette Sadler (Scotland- Germany)
Colette Sadler initially trained in Classical Ballet followed by completing a BA (Hons) at the Laban Center (London). She is a member of Transitions Dance Company 95, she later worked as a dancer for choreographers including Liz Aggiss, Jeremy James, and Vicente Saez amongst others. In 2002, she initiated Stammer Productions (Glasgow), a project aiming to support her artistic production in the fields of choreography, performance, and curation. Since 2006 Sadler's dance works have been shown in numerous contexts for dance and visual arts such as Performatik Festival, Kaai Theatre (Brussels), ImpulsTanz (Vienna), South Bank Centre (London), OGR (Turin), Tanz im August (Berlin), Tokyo Festival, Nottingham Contemporary (alongside the British Art Show), Les Lattitudes Contemporains (France), Düsseldorf Visual arts Quadriennale and South Bank Centre London, amongst others. She was part of the British Council Showcase in August 2019 with her works Learning from the Future and RITUALIA (a commission for Scottish Dance Theatre). In 2019, she worked on FUTURELAND for director Lola Arias at Maxim Gorki Theatre Berlin. Since 2016, Sadler has been developing Present Futures, a cycle of curatorial events exploring themes of speculative futures and post-humanism in collaboration with CCA Glasgow. Her latest work ARK 1 premiered last year as part of Tanz im August Festival (Berlin).